Arts Facilities Planning
"Tom's complete understanding of the process really is a beacon of light on intricacies of the building plan."  - Jim Schmidt, Performing Arts Instructor - Butte College Oroville, CA
During my tenure as Chair of the Music Department at Clackamas Community College in Portland, Oregon, I represented the Performing Arts in the planning, design, and construction of the first ever Performing Arts building at the college.  
My book, "Music and Arts Facilities" is a primer for users of institutional facility construction or renovation projects.  This book will help user groups achieve successful outcomes in the planning and construction (or renovation) of their own facilities. 
Having spent four years and thousands of hours conducting research and working closely with architects, contractors, consultants, administrators, and others, I have gained a thorough knowledge of how the planning, design, and construction process works.  
The CCC Niemeyer Center for the Arts has received unqualified positive reviews for its functionality, versatility, beauty, and thoughtful design.  The Niemeyer Center continues to serve as a model for other institutions' facilities planning.
My mission is to educate and empower those who will use their facility upon completion; their voices must be heard throughout the process.  I'd be happy to talk with you and/or your colleagues; you can contact me through this website.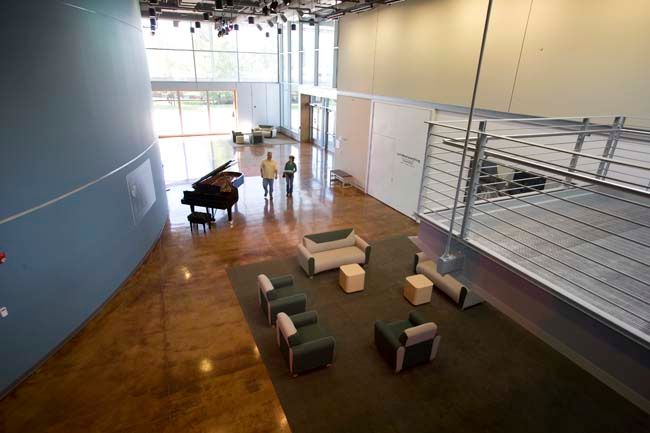 Clackamas Community College - Niemeyer Arts Center Lobby